Are you worried about the safety of your iOS device? iOS devices have a very user-friendly graphical user interface, remarkable features and due to this many people prefers to buy these devices instead of others. And most of these people are concerned regarding the security of their iPhones, iPads. Though by default, iOS devices have some security as well as confidentiality protection apps that can secure your data, for example, Apple phones have iMessage protocol that secures end to end conversation, but also some third-party applications are into the market to secure iPhones, iPads. Nowadays, security is like a very important thing that everyone wants. Usually, people store a lot of sensitive, personal information like photographs, contacts, even their card details etc. So due to these most people want that their gadget to remain secure from third person.
Now there are so many security apps built especially for iPhone users. So, let's discuss some of the top security apps that are designed to meet the security requirements of iPhone users. You can easily download these apps on your iPhones, iPad and iPod.
Best Security Apps for iPhone and iPad:-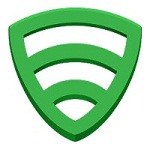 This is a prevalent security app that will certainly safeguard your data. This app is compatible with iOS 6.0 version or later versions also. This app protects the confidentiality of your valuable data. It has a built-in backup feature and also has tracking feature for the device. Lookout safeguards you from identity theft. In addition, it also armors your data from hazardous Wi-Fi attacks.  Moreover, when you install Lookout in your iPhone or iPads then it will tell you about upcoming susceptibilities and data fissures in advance and also give suggestions on how to cope with them. You can also track your social media accounts to ensure that your sensitive information is fully secured. If you upgrade this app to premium version which is just in $2.99 per month then it will give you additional benefits like insurance, theft security and more.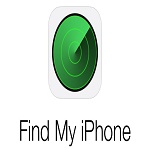 Apple's "Find My iPhone" is a good tracking as well as a security app for iOS devices. If somehow your iPhone, iPad, Apple Watch, and Mac book is misplaced then this app will let you remotely trail your device and help to find it. Isn't it amazing? This app can remotely lock  it with a passcode. It has an Activation lock that safeguards your data from fraudulent activities. If your iOS device is misplaced or lost, then from this app you can erase all personal information. Even if your phone is in silent mode then also it can play sound for two minutes. Once you have enabled this app in iCloud mode, then it will let you remotely track your lost iPhone. Last but not the least, from "Find My iPhone" app you can also locate your current location and location of your misplaced iPhone on the same map so that you can easily find it.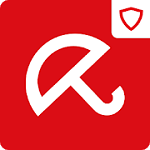 This security app lets you hide your personal photos, card details, passwords, monetary information and notes too. So if someone wants to safeguard data of their iPhones than this app can help you out. It also protects your iOS device from phishing attacks and identity theft. In addition to this, it has integrated Web Security feature that can protect you if any third party is trying to hack your personal details like passwords, emails, confidential message, card details, pictures, and many more. You can download and install this app without any charges but there is some limit on storage, but one can pay $4 to get premium version and can take the benefits of unlimited space.  Moreover, Avira Mobile Security application supports numerous languages such as English, French, German, Italian, Portuguese, and Spanish etc.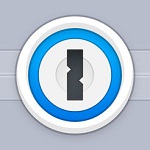 Nowadays, we have so many accounts on websites, but it is not possible to remember every password. Complicated passwords are more secure and we should use different passwords for different accounts. But the point is how can we keep track of all passwords? This is what 1Password is made for. This app lets you create and manage passwords. All you need is a master password which is the key to every password. When you install this app, it gives you a 1-month free membership and then charges $4 for every month for a single account. mSecure is one more app like 1Password which is also used to manage password.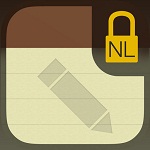 If you are worried about the safety of your personal notes, then this app will certainly help you out. This app is compatible with the iOS version 5.0 or for later. NoteLock not only helps you to protect your notes but also handles them more efficiently. It has a shadowing feature in which, if someone has entered the wrong password three times or more, then an image of the culprit will be saved automatically. Moreover, there are many fonts and background themes available which you can be used to manage your notes effectively.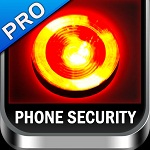 This one is quite a smart app built for iOS devices. This app is designed in such a way that whenever any family member or friend try to unlock your phones then this app captures a photo of that person. This app also has various safety alarms. You can also set the alarm sound as per your choice. Isn't that amazing? So we can say that it is a complete anti-theft application.
 This app protects your end to end conversations. It is used to safeguard voice messages, text messages from intruders. It also safeguards group chat and conference calls. So, everything which you send to other iPhone users always goes in the encrypted form. It also helps you to check the identity of the person to whom you are sending the text. The thing which makes signal to stand apart from other apps is that it doesn't hoard metadata on its servers. There's no inducement for the developers to store the data that other apps may use for advertising purposes.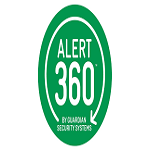 This app is a real-time utility. You can manage your home, office, business by sitting anywhere in the world. You can also watch current video clips or recorded videos. One of the amazing features of this application is that you can easily turn off/on AC, lights from anyplace in the world. Comes in many languages like English, Dutch and more.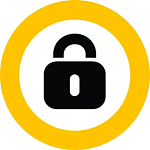 This app is basically designed for theft security. It has a device tracker and remote access feature which enables you to access your iPhone from anywhere in the world with just an internet connection. It is compatible with iOS version 5.0 or later. This application automatically stores your phone's current location when the power of the phone is low. It can also restore your lost contacts and provides control security to iOS devices. Norton Mobile Security is well tuned with various languages which makes it very useful.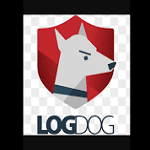 Want to give more protection to your online accounts? Then LogDog is perfect for you. It lets you shield your online accounts. Whenever anyone tries to hack your account either on Facebook, Gmail or whatever, then this app catches them red-handed and also send you the alert. So, it keeps an eye on your online accounts and safeguards them from any malicious activity. This app keeps track of the date and time of last activity on your online account and also the location from where it has been logged in. It also lets you know about the device from which your account is recently accessed. So, LogDog keeps all the information which you need to safeguard your account from suspicious activities.